Google Reviews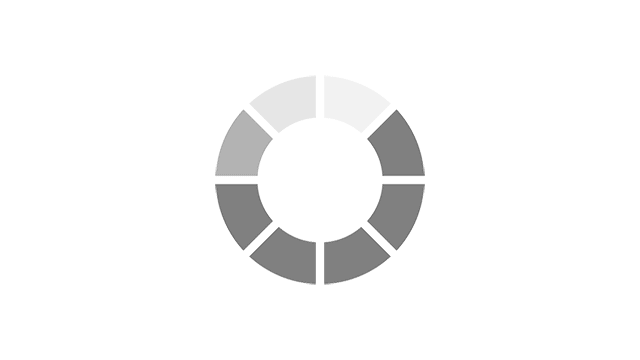 Welcome to Delias Whiskeyshop GmbH !
With us you will find the latest Whisky new hits and you can look forward to weekly new arrivals . For rum and gin lovers, we also have something suitable for you in our unusual range. Subscribe to our newsletter to not miss any offers and receive a 5€ voucher on your first order!
We ship worldwide and preferably with DHL Go Green. DPD and UPS are also possible. Our packaging has been continuously developed to avoid breakage.
Secure payment methods such as Paypal, Visa, Mastercard and Amex are a matter of course.
Customer service is very important to us. You can reach us Monday to Friday from 10:00 a.m. to 6:00 p.m. by telephone on 0049 631 31173359. Collection from our shop in Kaiserslautern is also possible. We look forward to getting to know you personally and to showing you our wide range.
FAQ
Do you offer free delivery?
Can I pick up my bottles from you?
How are my items packed?

We have continued to optimize the packaging and have had no more breaks in the last few months.
This is how we pack .
Are there payment methods with buyer protection?

We accept secure payment methods with buyer protection such as PayPal and all major credit cards.
More information here .
How do I contact you if I have questions?

Phone:
0049 631 31173359

Whatsapp:
0049 1516 1023301

Mail:
info (AT) deliawhisky.de
Can the items be returned?
Do you organize tastings?
Ardbeg Smoketrails Review by Delia
Delias Whiskyshop GmbH is a shop in Kaiserslautern that sells whisky , rum, gin and cognac . You can buy whiskey from us both online and in person.
We stock Scotch Whisky , Irish Whiskey , Japanese Whisky , Islay Single Malt Whiskey as well as numerous novelties and rarities .
You can also buy whiskey samples from our range. We also offer whiskey tastings in Kaiserslautern and Ramstein.
Scotland is divided into five whiskey regions. In the southern part of the island you will find the Lowlands with well-known distilleries such as Auchentoshan , Glenkinchie , Bladnoch , Daftmill and Annandale. This region produces smooth, easy-drinking whiskeys with a hint of sweetness.

Further north is the Highlands region. Highland whiskeys are often rich, full-bodied in flavor with a variety of flavors including fruit, spice and smoke. The Highlands cover a large area of ​​Scotland, so there is a lot of variation in taste between different distilleries. Known distilleries are:
Balblair , Glenmorangie , Dalmore , Ben Nevis , Glenturret , Deanston and Glengoyne.
In the heart of Scotland is probably the most famous region of Speyside . Speyside whiskeys are known for their complexity and richness of flavors, which can range from fruity notes to spicy and nutty flavors. Some of the world's best-selling single malt whiskeys come from this region, making it an important part of the Scotch whiskey industry. Here are some of the most famous distilleries such as Balvenie , Macallan , Glenlivet , Aberlour , Glenallachie , Glenfarclas and Glenrothes .
The Islands are a sub-category of the Highlands and stretch along the entire west and north coast of Scotland. The character of the distillate varies greatly and can range from maritime, peaty, smoky to light floral. The best known distilleries are Arran , Highland Park , Talisker and Tobermory .
Campbeltown is a very small whiskey region in terms of area with only three different distilleries. In its heyday around 1825 there were even 30 active distilleries, but most of them were closed. Campbeltown whiskeys are versatile and rich in flavor. Salty, smoky and fruity notes as well as vanilla and caramel can be found in the single malts. There you will find Springbank with its brands Hazelburn and Longrow as well as Kilkerran and Glen Scotia .
Islay is an island in southwest Scotland. Islay whiskeys often have a strong, smoky aroma and intense flavors of peat, sea breeze and salt. The Islay region is known for producing whiskeys with this distinctive flavor due to its unique geological characteristics.
Islay whiskeys are popular with lovers of smoky, full-bodied whiskeys and are often described as 'medicinal' or 'maritime'. The island is home to the distilleries such as Ardbeg , Bowmore , Bunnahabhain , Bruichladdich , Caol Ila , Laphroaig , Lagavulin and Kilchoman.
Japanese whiskey has gained international popularity in recent years and is often seen as one of the rising forces in the whiskey world. The Japanese whiskey industry began in the early 1920s when Shinjiro Torii founded the Yamazaki distillery.
Japanese distilleries like Suntory and Nikka have made a name for themselves and are known for their high-quality single malts. Japanese whiskey is known for combining traditional Scottish methods with Japanese craftsmanship and innovation. This results in unique flavor profiles that can range from fruity and floral to smoky and spicy.
Some of the most famous Japanese whiskeys are Yamazaki , Hibiki , Nikka From The Barrel and Taketsuru Pure Malt. Often referred to as "liquid gold", Japanese whiskey is popular with lovers of high quality whiskey for its sophistication and elegance. You can buy Japanese whiskey online in Delias Whiskyshop GmbH.
Irish whiskey has a long history and is known for its smoother, sweeter flavor profiles compared to Scotch or American whiskeys. The Irish whiskey industry began in the 19th century and experienced a decline in the 1980s before making a comeback in recent years.
Irish whiskey is often triple distilled, resulting in a smoother and smoother flavor than other whiskeys. There are different types of Irish whiskey including single malt, single pot still and blend.
Some of the best known Irish whiskey brands are Jameson, Bushmills , Teeling , Midleton and Cooley. Often referred to as "liquid gold," Irish whiskey is a favorite with connoisseurs of sweet, smooth spirits.
An interesting fact about Irish whiskey is the use of oak casks, previously used to store bourbon or sherry. These casks contribute to the unique taste of Irish whiskey, imparting notes of vanilla, caramel and spices. You can buy Irish whiskey in our online shop.
Bourbon Whiskey is an American whiskey made from at least 51% corn and aged in new, burned-out oak casks. Bourbon production is primarily concentrated in the state of Kentucky, although it is also made in other parts of the US.
Bourbon has a sweet and tangy flavor profile with notes of vanilla, caramel, and oak. There are different types of bourbon, including straight bourbon, blended bourbon, and bottled-in-bond bourbon.
Some of the most well-known bourbon brands are Jack Daniel's, Jim Beam, and Maker's Mark. Bourbon can be enjoyed neat or as an ingredient in cocktails like the classic Old Fashioned.
An interesting fact about bourbon is that it takes its name from the Kentucky region called "Old Bourbon" where the whiskey was first produced. To be called bourbon, the whiskey must meet certain production standards and be made in the United States. Popular brands include Four Roses , Blanton's , Michter's , Elijah Craig , Woodford Reserve , and Wild Turkey .
You can buy bourbon whiskey online in our whiskey shop.